AI image generation is becoming an incredible thing. Here's my personal thesis on it all:
"I think once AI can make perfectly rendered art, a lot of art services for corporations will vanish and these organizations will start hiring for AI artists. Instead of buying stock photos, they'll be rendering out tailored art for things like marketing materials, media concept art, etc. If not hiring AI artists, they'll hire engineers who can write custom algorithms. I think artists who want to go beyond AI will likely begin iterating compositions off of AI generated work to marry outputs in a way that will resonate more with humans. It will be interesting to see whether or not people begin to see the repetition in gens and if AI will start to feel "stock photo"-ey once it's saturated media. If that happens will people once again swap back to traditional processes?"
[If you're new to my AI posts, allow me to direct you to my first experiment: Rick and Morty Debate NFTs]
Anyways, here's the first part of "AI imagines all the games and movies we missed out on from alternate universes"
notes at bottom
---
#1 Metal Gear Solid the 80's TV Serialization, Starring Kurt Russell as Solid Snake and David Bowie as Liquid Snake
As far as 80's action televsion shows go, none beat the famous Metal Gear Solid series starring Kurt Russell and David Bowie. Kojima made his mark with this popular TV series, which later went on to produce a series of successful spin-off games.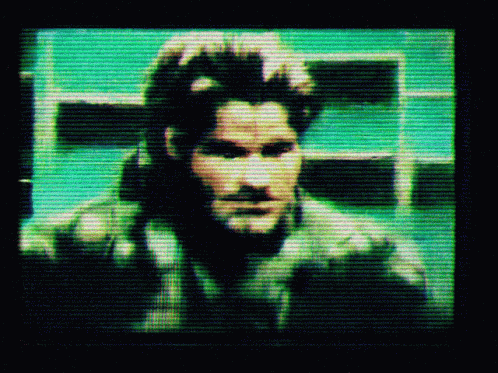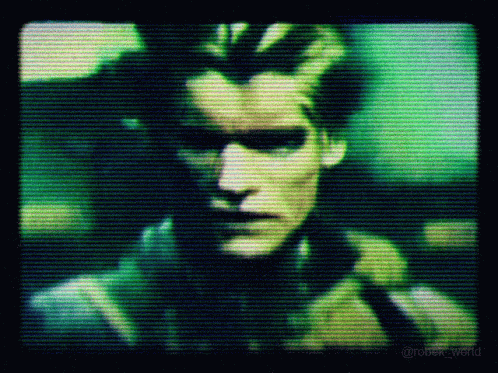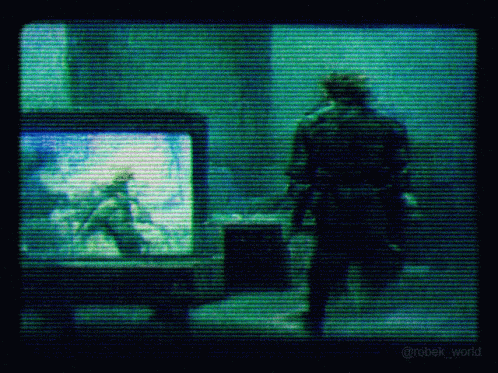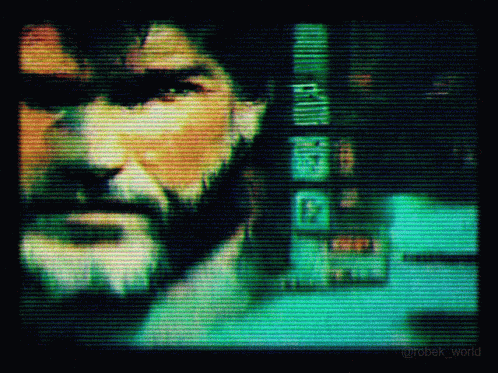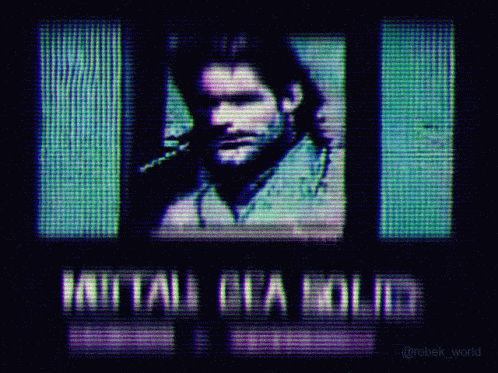 #2 Dark Souls Released on Playstation 1
Yeah the King's Field games were cool but it wasn't until Miyazaki showed up with Demon's Souls to really push the dark fantasy rpg. In one universe, dark souls came out on Playstation 1
#3 The Simon's Quest Movie, directed by Sam Raimi, Starring Bruce Campbell and Sean Connery
Sam Raimi may be best known for his Evil Dead films, but did you know in an alternate universe he made a live action Castlevania 2: Simon's Quest movie? It was spectacular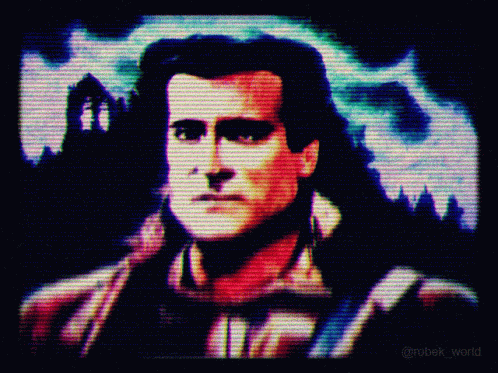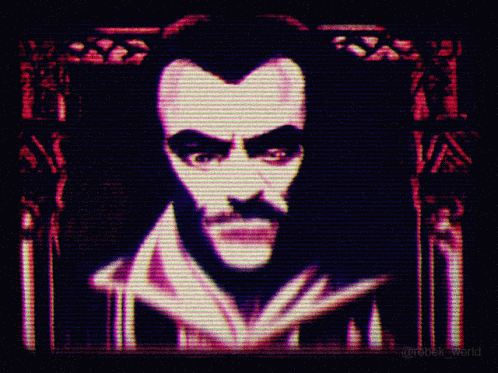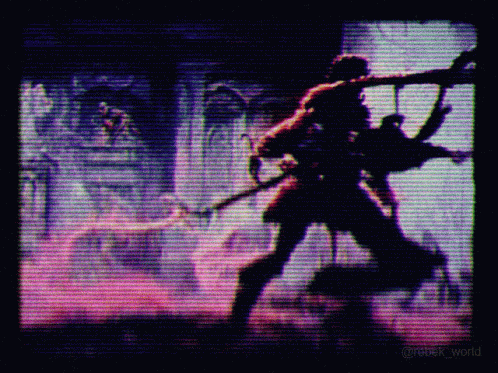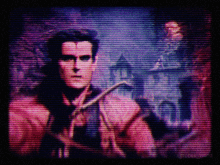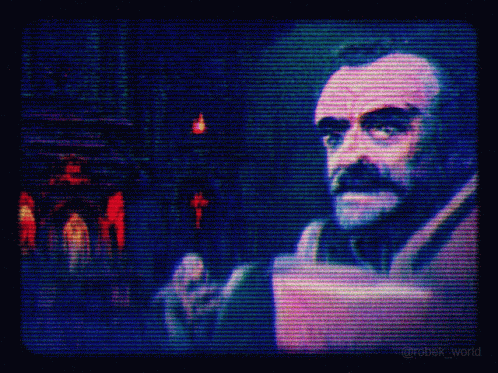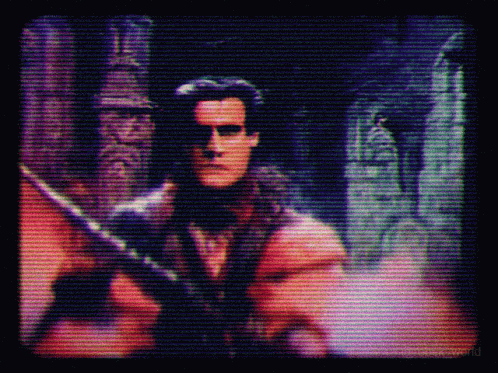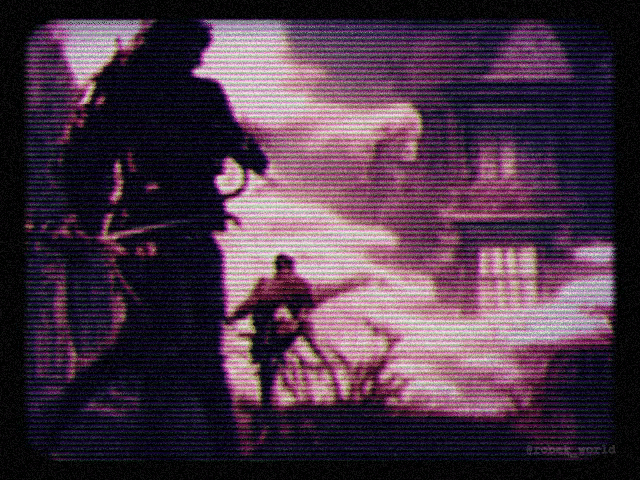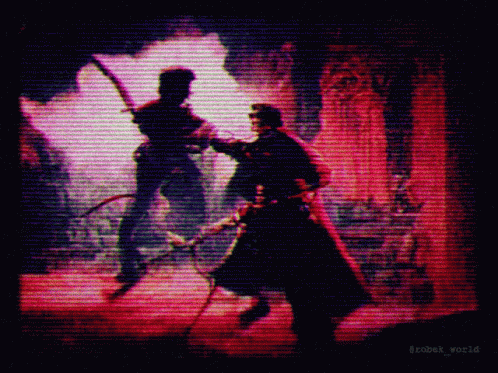 #4 Warcraft 3 as a 90's id Software fps
After making Doom, id Software changed gears to support Blizzard's popular franchise Warcraft which had just had a successful release of Warcraft 2. Blizzard wanted to mix things up for their third edition and decided to go with a first-person fantasy adventure. id was happy to oblige
#5 Disney made an adaptation of Monkey Island 2 instead of Pirates of the Carribean
Nothing was more fun than playing Monkey Island 2 back in the day and Disney realized it could become the successful pirate-based franchise they were missing. Here's some of the concept art from the would-be film.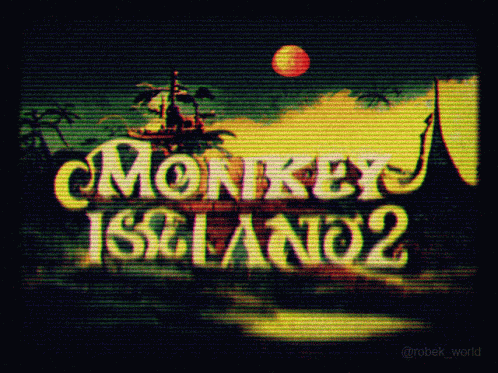 ---
This post is tailored made for media journalists to repost. I know you media people like stuff like this and it took me a week to make so even though I'm being catty - it isn't for lack of effort. What started as an experiment for my Dwarves project has turned into an obsession. I have spent the last half year learning how to use these tools and the processes that power them and I think I'm at the annoying my friends stage. Claire demoed DALL-E 2 for me in NYC and taught me a few prompt tricks that really changed my perspective on this technology. (I'm also eager to get access to DALL-E 2 now).
The above outputs were generated through Midjourney, NightCafe (Guided Diffusion - CLIP), the DiscoDiffusion colab, and yes, even WOMBO dream.
Ok, that's it for this bit. Full list of prompts and thank you's in final post.
Bonus Throwaways section
Wrestlers as other things
I'll post part 2 tomorrow
---